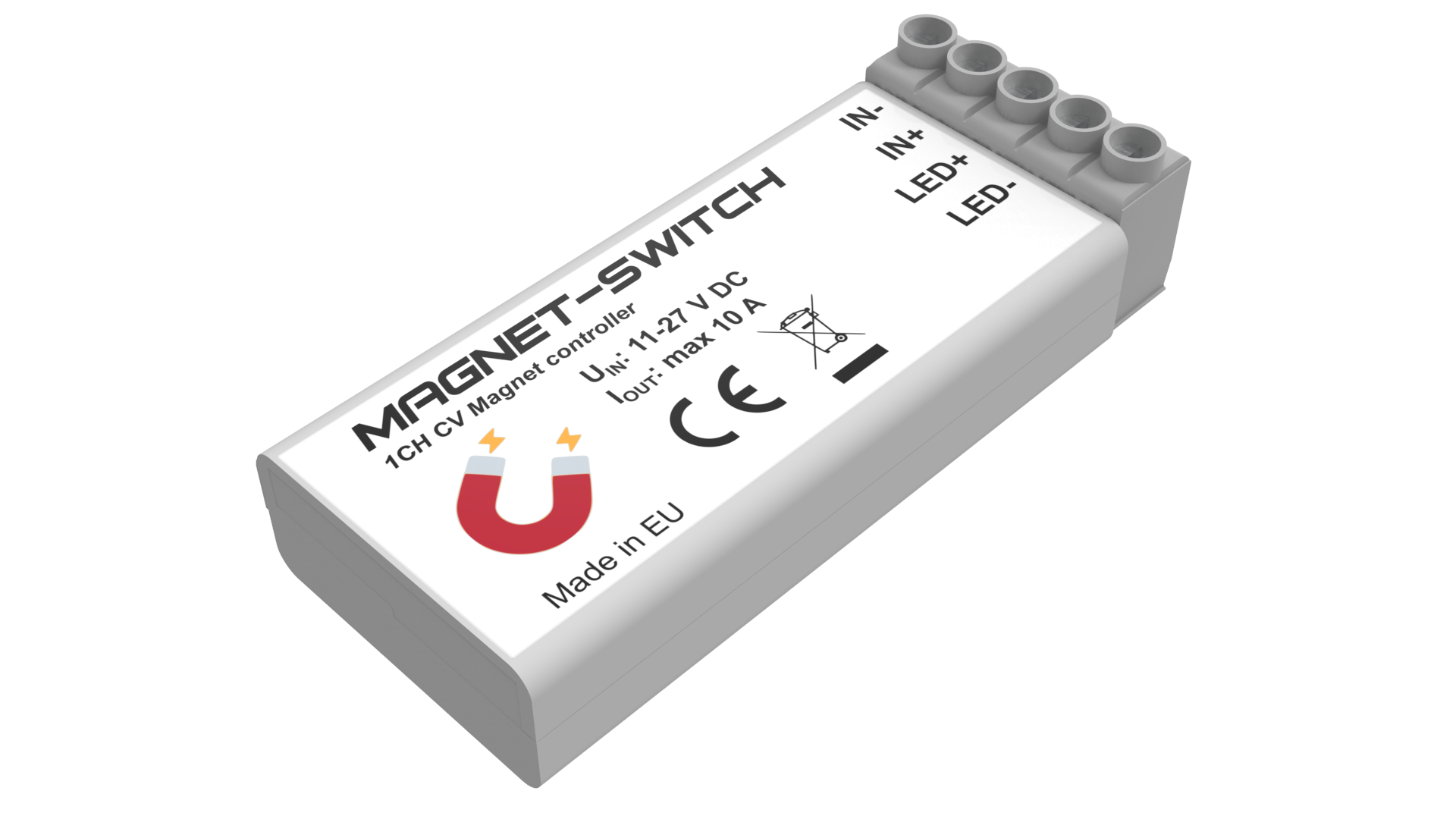 Magnet Switch - MagnetSwitch 1x16A L491
MagnetSwitch u-box 1x16A L491
Article number: LW05MGSWITCHL491-1X16A-CV
Product description:
The device is a specialized controller designed to drive a LED light inside cabinets, drawers, or wardrobes. Thanks to a 3-axes MEMS magnetometer sensor, it can detect a very slight change in the magnetic field with extremely high precision. Because of this, the distance from the magnet can be many times longer than traditional sensors (mechanical, reed, optical). The mounting direction is not essential because the calibration algorithm detects the best axis during the first door opening.
The controller has eyes protection function that smooth increase and decrease light.
Technical data:
Input voltage: 8VDC - 27VDC
Maximum output current: 16A/channel
Number of output channels: 1
Maximum output power: 384W
Detection range: up to 600mm (Depends on the strength and physical size of the magnet)
Calibration method: automatic
Power consumption: < 0,4 W
Connection method: solder pads
Max. Ambient temperature: 40°C

Dimensions (LxWxH): 65x27,5x12,8 mm