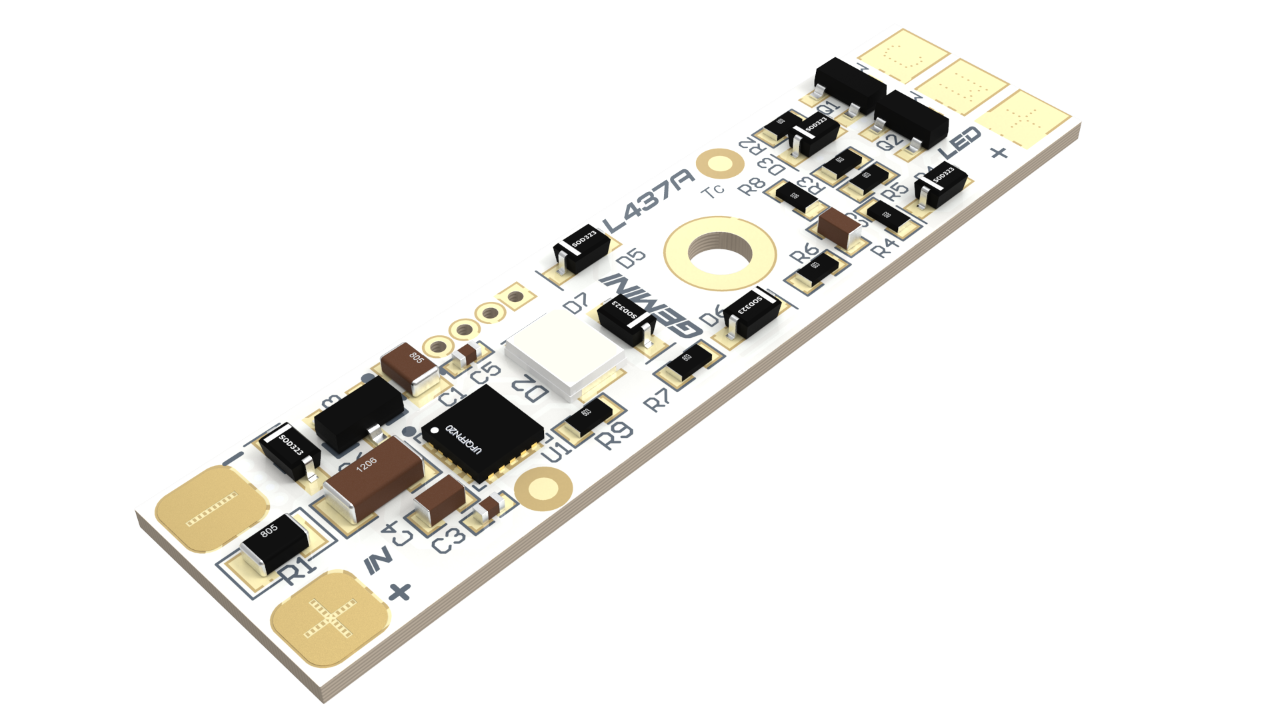 Aluminium-touch dimmer for profiles - M-TouchDimmer 1x3A L437
M-Touch Dimmer Mono 1x3A L437
Article number: LWATDL437-1X3A-XXDG-PL
Product description:
Driver for single-color tapes controlled by touch to the aluminum profile in which the driver and the LED strip / module should be placed. LED lighting controller used for LED strips, LED modules and other LED light sources powered by 8-27VDC. The controller requires power supply with the appropriate voltage and power corresponding to the maximum power consumed by the tape (but not exceeding the maximum power of the controller) connected to it. To ensure proper operation of the controller, make a small hole (diameter: mm) in the aluminum profile and screw the controller using the attached screw (through the hole in the controller) to the aluminum profile. During the first start-up, the controller performs the configuration for a given profile length, which may take about 2sec.
Technical data:
- Input voltage: 8VDC - 27VDC
- Maximum output current: 3A /channel
- Number of output channels: 1
- Maximum output power: 81W

Functions:•
• Switching on / off – quick touch of a metal parts with finger or hand. When the light is off, holding the finger or hand on metal parts will cause the LEDs to light up to the desired or maximum level.
• Change the light intensity – hold your finger or hand on metal parts until the desired light intensity is reached or the minimum/maximum brightness level is reached. Blink of the signal diode, when changing the brightness, informs about reaching the maximum level of light brightness. Each subsequent hold of the finger or hand on metal parts reverses the direction of the brightness change.
Dimensions (LxWxH): 40x10x2 mm