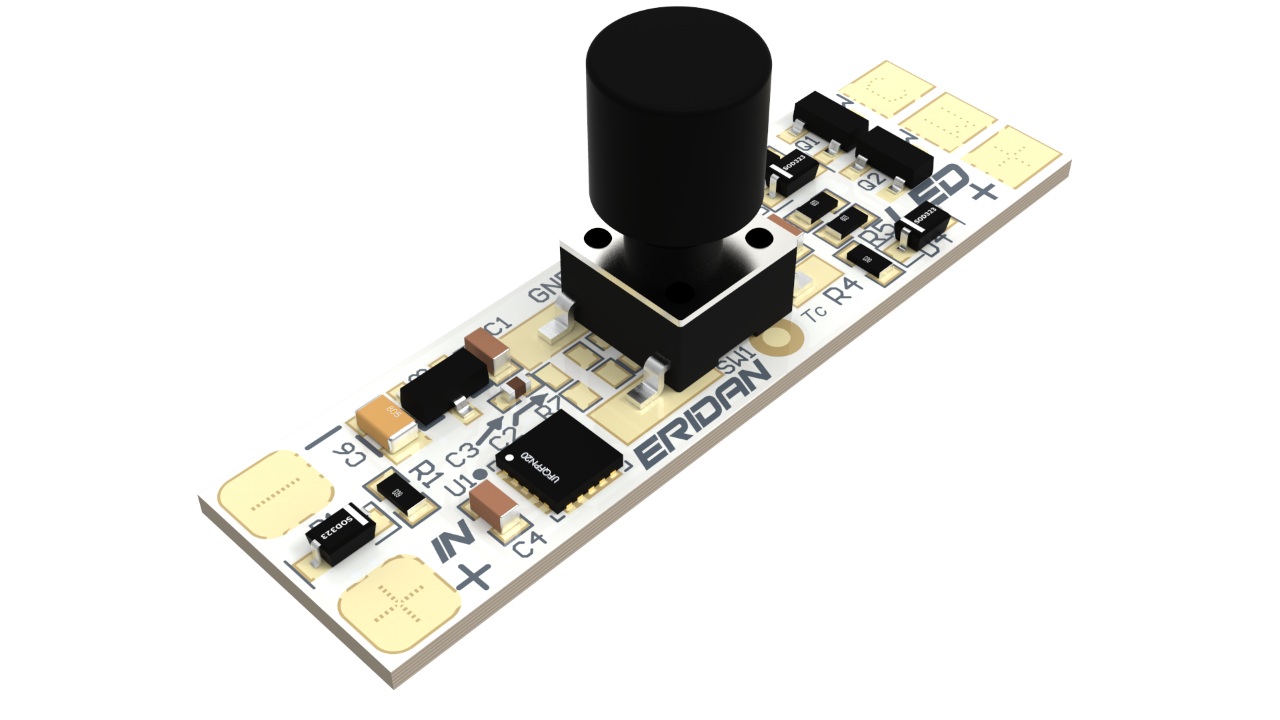 Click dimmer for profiles - ClickDimmer 2x3A L436
ClickDimmer Mono 2x3A L436
Article number: LWCLDL436-2X3A-XXDG-PL
Product description:
ClickDimmer Dynamic White is a two-channel controller equipped with push button switch, adapted to work with constant voltage LED light sources. This controller allows you to turn on/off, change the intensity and white color temperature of the light by pressing the switch.
The main advantage of our SwitchDimmer is its small size, making it ideal for profiles or custom designs.
– on special request with an external button.
Technical data:
Input voltage: 8VDC - 27VDC
Maximum output current: 3A/channel
Number of output channels: 2
Maximum output power: 81W
Calibration method: automatic
Power consumption: < 0,4 W
Connection method: solder pads
Max. Ambient temperature: 40°C


Functions:
You can turn the light on/off
Push button controller, allowing you to change the insensity of light by
holding the button. To turn on/off LED
light source, move your finger over the button. To stop
and store the light level, move your finger away from the
button. The controller will remember the previous
settings after turning the device off and on.
In a dynamic white version, you can easily tune
the CCT by double click with only one push button.



Dimensions (LxWxH): 35x10x6mm