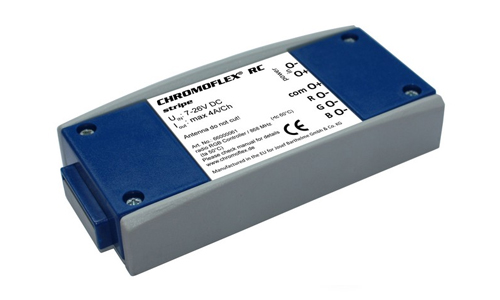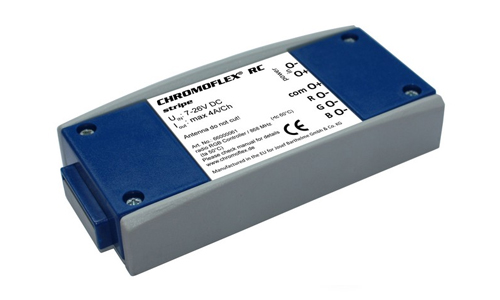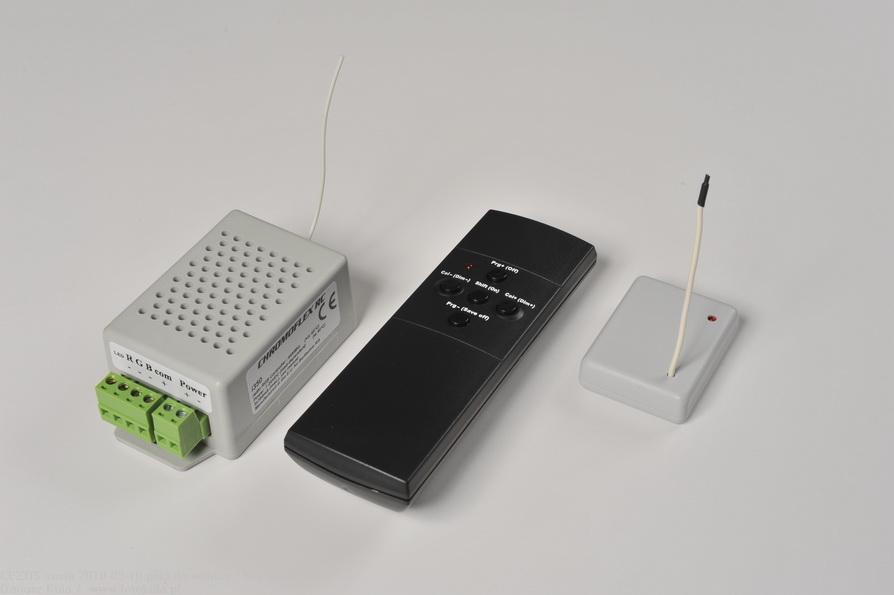 Controller for LED CHROMOFLEX III RC 3ch
Product description:
Driver for RGB stripes radio controlled (the need to buy a remote control or USB adapter). LED lighting driver for RGB (multicolour) LED strips, LED modules and other LED light sources powered 12-24VDC. The controller requires a power supply with the appropriate voltage and power corresponding to the maximum power consumed by the tape connected to it. The controller has the ability to create 8 independent networks with any number of drivers in one network. Controllers in one network synchronize most programs and communicate within it wirelessly.
Technical data:
- Input voltage: 12VDC - 24VDC
- Maximum output current: 4A / channel
- Number of output channels: 3 (R, G, B)
- Maximum output power: (12VDC) 150W or (24VDC) 300W
Used for RGB tapes:
- RGB 150led / 5m 12VDC - from 1m to 20m
- RGB 300led / 5m 12VDC - from 1m to 10m
- RGB 150led / 5m 24VDC - from 1m to 40m
- RGB 300led / 5m 24VDC - from 1m to 20m
Driver options:
- setting one solid colour
- dimming and brightening
- switching on and off
- twelve programs
- a possibility of wireless communication between controllers
- the ability to create up to eight independent networks with separate controls.
Dimensions (LxWxH): 96x52x34
Controller accessories:
REMOTE CONTROLLER FOR CHROMOFLEX III RC REM
USB ADAPTER FOR CHROMOFLEX III RC CONTROLLER