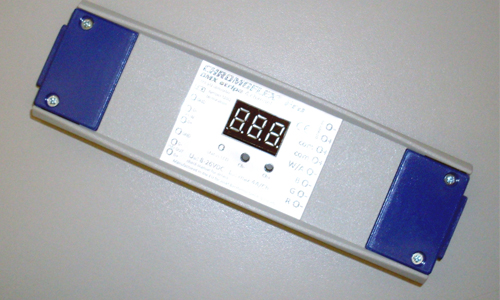 Controller for LED CHROMOFLEX Pro DMX i350/700 3ch
Product description:
Driver dedicated to RGB 350mA or 700mA LED light sources. For indoor lighting management with DMX signal for dynamic and complex applications. Controlled DMX512. Addressing via buttons. LED lighting driver for RGB (multicolour) LED strips, LED modules and other LED light sources powered by 350mA or 700mA DC.
Technical data:
Class of protection: IP20
Dimensions: 182x52x22mm
Voltage: 8-48V DC
Current: 350A/ch; 700mA/ch
Controller accessories:
TOUCH PANEL WHITE or BLACK FOR CHROMOFLEX PRO DMX 3 / 4CH